FMR's Jordan Baker writes up his 20 favorite movies from 2015, with a few honorable (and not-so-honorable) mentions along the way:
As we're just shy of a month into the new year, it's finally time for me to stop procrastinating and start settling on favorites from 2015. Rather than delay the inevitable with a "year that was" intro, I'd rather just get on with it this year...
Let the list-making begin...
Great Debut or Breakout Performances:
Mya Taylor - Tangerine
As a transgender prostitute, Taylor (a trans woman herself) is the quieter half of the duo at the center of Sean Baker's raucous comedy (shot on an iPhone). The film itself sometimes gets too broad and crass for its own good, but Taylor is excellent as the put-upon Alexandra.
Bel Powley - The Diary of a Teenage Girl
British-born Powley is more than convincing as Minnie, an American teenager whose sexual awakening takes place amid 1970s San Francisco. The film's cast includes Kristen Wiig and Alexander Skarsgaard, but Powley more than holds her own as the film's main character.
Jacob Tremblay - Room
In addition to being adorable at awards shows, Tremblay is also spectacular in Room, even opposite veteran actors like Joan Allen and William H. Macy. He's half of Room's first half, and his interactions with Brie Larson never come off as overly-coached or precious.
Abraham Attah - Beasts of No Nation
Idris Elba is the big name in Beasts of No Nation, but Attah is excellent as Agu, a young boy transformed into a soldier in a brutal civil war.
Daisy Ridley and John Boyega - Star Wars: The Force Awakens
Two instantly-winning heroes (one a confident loner, the other a bumbling runaway) taking one of the biggest franchises in movie history boldly into the future.
Teyonah Parris - Chi-Raq
Spike Lee's Chi-Raq is not his most consistent film, but it does get a major boost from its leading lady. As a modern version of Lysistrata, Parris (Mad Men, Dear White People) is fiery, sexy, and commanding as the leader of a sex strike designed to stop Chicago gang violence. Most of the film is written in iambic pentameter, and Parris is one of the cast members who never once loses the rhythm of her dialogue.
Elizabeth Debicki - The Man from U.N.C.L.E.
Guy Ritchie's take on the 60s TV series is a mixed bag overall. The pacing is clunky, the jokes don't always land, and the performances from the film's heroes are inconsistent (though they're played by Henry Cavill, Armie Hammer, and Alicia Vikander, so at least they're easy on the eyes). Then along comes the gazelle-like Debicki (first seen stateside as Jordan Baker in Baz Luhrmann's Great Gatsby) as the film's villain. She slinks around in wild, flowing animal prints and bold jewelry and steals the whole movie out from under Superman, the Winklevii, and the ubiquitous Swede. If only we could send the Australian actress back in time so that she could star in a Connery-era Bond film.
Kharidja Toure and Assa Sylla - Girlhood
As a shy teenager and girl gang leader, respectively, Toure and Sylla deliver two nuanced portrayals of troubled teens while steering clear of cliches. Under Celine Sciamma's direction, both actresses are given room to create fully-rounded characters with complex inner and outer lives.
Rebecca Ferguson - Mission Impossible 5: Rogue Nation
An ass kicking hybrid of Lara Croft and Ingrid Bergman, Ferguson is the undeniable highlight in the latest MI entry. Whether disarming opponents or sauntering into an opera house in an acid-green dress, she's captivating from start to finish.
This Guy - Mad Max: Fury Road
I mean, come on.
Best Performance Stuck in a Bad Movie:
Marion Cotillard - Macbeth
Even Michael Fassbender disappoints in Justin Kurzel's take on the Scottish play. Non-native English speaker Marion Cotillard, however, is spectacular in one of theatre's best roles (male or female). Thoroughly reduced to a supporting part in Kurzel's adaptation, the French actress is the only major cast member who sounds like she has more than a surface understanding of every word she delivers. The character's zenith, the out damned spot speech, is masterfully delivered, and one of the few times the film's direction matches the material. Of course, it's Cotillard who does the heavy lifting. Kurzel's Macbeth is pretty, but unmemorable. Cotillard's Lady Macbeth, however, is one for the ages.
Best Individual Work of Visual Effects
Ava - Ex Machina
Subtle and utterly seamless. Even without the detailed sound work (quiet blips and whirrrrs), the creation of Vikander's android would still be a marvel.
Best Individual Work of Costume Design:
Immortan Joe - Mad Max: Fury Road
Everything you need to know about the Fury Road's maniacal, water-hoarding despot can be found in the details of his striking attire and make up. More than any other character design in Fury Road, the Immortan showcases the film's Wagner-opera-on-cocaine aesthetic.
Best Individual Work of Set Design
Allerdale Hall - Crimson Peak
Just when you think you've seen all that movies can do with period settings, along comes Guillermo Del Toro to give a needed twist to 19th century British architecture. The grand foyer of the crumbling Sharpe household is a marvel of design, full of dark, lacquered wood and faded wallpapers.
Shot of the Year
John Seale - Mad Max: Fury Road
Best Evidence that Kristen Wiig Can Do Anything:
Welcome to Me
There are funny moments in Welcome To Me, but at its best this odd little movie gives Kristen Wiig real room to stretch her muscles as a dramatic actress, all while retaining some of her usual quirks.
Best Film Not Officially Released in 2015:
The Lobster
A sensation at Cannes, and for good reason. Yorgos Lanthimos' dark comedy is the product of a singular vision firing on all cylinders. The large cast are all impeccable, even as they all take on a heavily affected deadpan. Colin Farrell is wonderful as the story's anchor, while Olivia Colman steals every scene she's in as an imperious hotel manager. Lanthimos also deserves credit for getting two of the biggest laughs of this (and last) year for scenes involving people dancing. The film has been given a 2016 US release, but an exact date has yet to be set.
Best Individual Piece of Original Music
"Brothers in Arms" by Junkie XL - Mad Max: Fury Road
https://www.youtube.com/watch?v=xllG3fSUAOw
An epic, surging, overwhelming piece that accompanies the film's standout action sequence.
And finally, on to the films as a whole...
Honorable Mentions:
Tom at the Farm and Mommy are not here to accept their placement on this list, as they've been left on my 2014 write up where they belong. Kind of.
Straight Outta Compton
Music biopics are a staple of awards season, though usually about white artists (or black artists operating in "acceptable" genres). F. Gary Gray's look at the rise and fall of NWA hits some predictable storytelling beats, but it's enlivened by strong performances (and incredible casting) and polished filmmaking. And the screenplay, despite being the weakest component, has a smart understanding of the historical context surrounding one of the most significant musical acts of the 20th century.
Grandma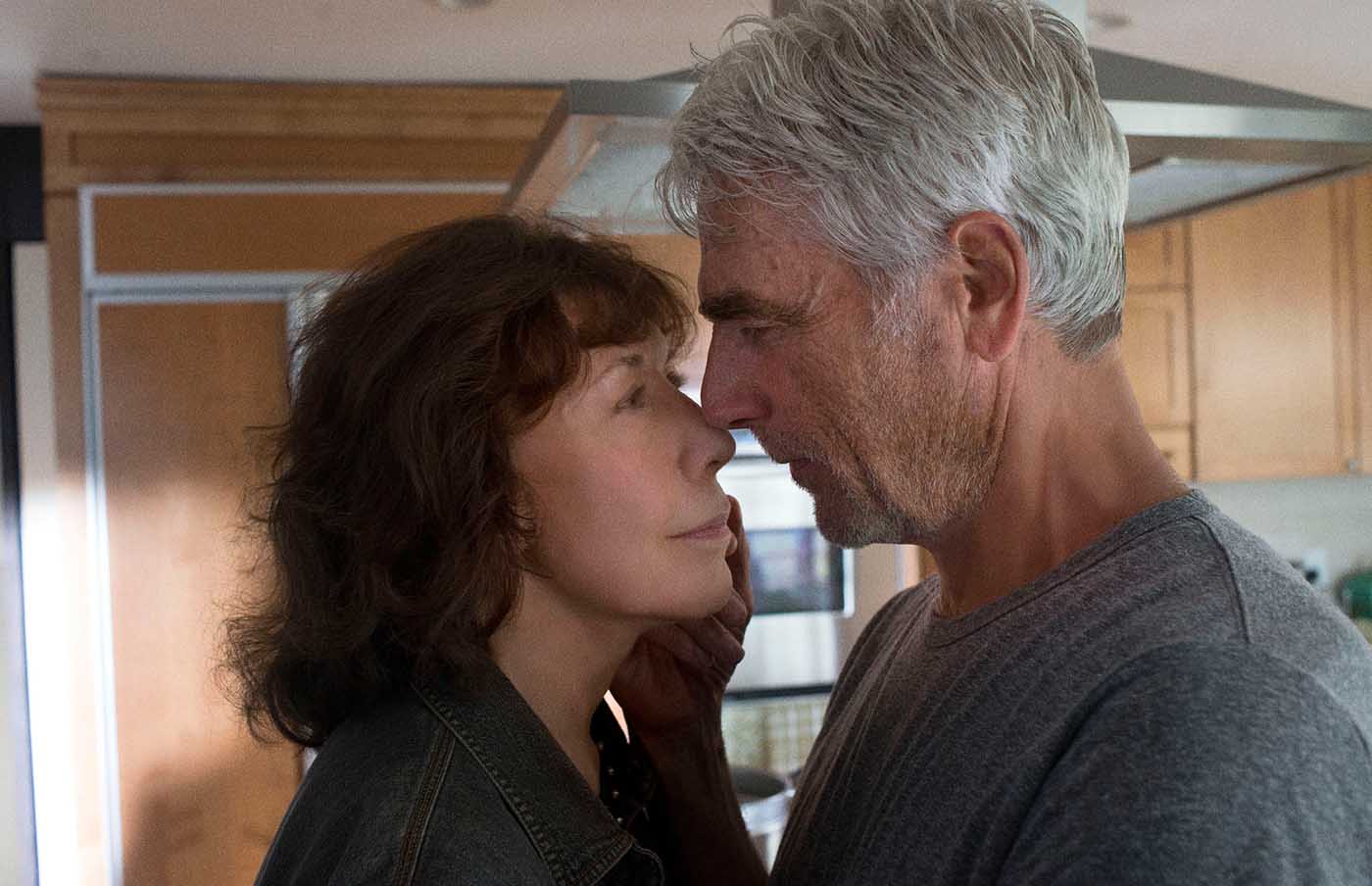 A grandmother/granddaughter abortion road trip dark comedy. Doesn't exactly seem like the most accessible thing, but Paul Weitz's film is a smart, wonderfully performed little character piece. Lily Tomlin and Julia Garner are both lovely in the central roles, though Sam Elliott momentarily steals the spotlight with a phenomenal supporting part. Marcia Gay Harden, Laverne Cox, and Judy Greer round out the delightful ensemble.
The End of the Tour
One of my favorite unofficial genres of movies is the kind where two radically different people spend two hours on screen just talking (Linklater's Before movies, Certified Copy, etc...). James Ponsoldt's The End of the Tour is a great addition, even though its set up is slightly different. Jesse Eisenberg and Jason Segel give two of 2015's most nuanced performances as journalist Dave Lipsky and author David Foster Wallace, respectively. Despite Wallace's untimely death, Ponsoldt's film avoids cheap hagiography, and does its best to present him as a brilliant, yet complicated, person.
Jauja
An opaque anti-western featuring beautiful photography, a metaphysical plot, and a stoically commanding Viggo Mortensen. Lisandro Alonso's film is like an abstract interpretation of a Cormac McCarthy novel.
The Tribe
More than just an attention-grabbing concept (entirely in sign-language), The Tribe is an arresting, though eventually dragged-out, look at toxic hierarchies. Featuring gripping filmmaking that makes the most of the drab Ukrainian setting, Miroslav Slaboshpitsky's drama isn't afraid to go to dark and frightening places. It gets a bit redundant in the second hour, but the film brings it home in the finale, and ends with a sequence that would make even Michael Haneke's blood run cold.
Eden
Mia Hansen-Love's sprawling look at the world of modern electronic music is an immersive, enjoyable experience. The widely varied soundtrack is smartly used to follow the progression of the narrative, and the young cast are wonderfully understated.
The Top 20
20. Clouds of Sils Maria
Olivier Assayas' showbiz drama eventually gets a bit lost, but the first two thirds are immensely enjoyable thanks to some sharp writing and the fabulous performances from Juliette Binoche and Kristen Stewart. The latter's naturalistic work is a perfect foil for Binoche's heightened grande dame routine, and the two actresses are remarkable together.
19. Brooklyn
My first reaction when I walked out of Brooklyn was "that was absolutely lovely," and my opinion hasn't changed one bit since then. John Crowley's immigrant tale doesn't have the most difficult of circumstances, but it's an insightful, lovingly made work that resonates deeply. Saoirse Ronan continues to impress as Eilis, and Irish immigrant caught between her family across the pond and her new life in New York. Crowley's movie, largely thanks to Ronan's performance, is the kind that hits just about every mark: it's engaging, charming, funny, and ultimately deeply moving.
18. The Diary of a Teenage Girl
A Sundance sensation that unfortunately floundered at the box office, Marielle Heller's dramedy is one of several standout coming of age stories about young women from the past year. Break-out star Bel Powley leads this story of Minnie, an aspiring artist who starts an affair with Monroe (Alexander Skarsgaard), who just happens to be her mother's (Kristen Wiig) boyfriend. The characters in Diary are always engaged in questionable activity, but Heller refrains from taking a school marm-ish tone. It's a smart, human look at the emotional messiness that comes with growing up (especially if you grew up in 1970s San Francisco).
17. The Gift
File this one under: movies that deserved better marketing campaigns. Australian actor Joel Edgerton's directing debut looked like a disposable, trashy thriller. In a wonderful surprise (it was released in the cinematic wasteland of August), The Gift turned out to be an uncommonly assured and nuanced psychological thriller. Plenty of films have tried to replicated the formula of Fatal Attraction, but few work like Edgerton's platonic interpretation. As Gordo (Edgerton) inserts himself into the lives of Simon and Robyn (Jason Bateman and Rebecca Hall), the script avoids going for shock value or cheap scares. Its suspense is much closer to the kind utilized in Gone Girl.
The three central performances are excellent, and Edgerton's direction is slick and elegant despite the limited budget and sporadically ugly digital photography. The final act is understandably divisive, but I found myself feeling that Edgerton earned the twisted ending.
16. The Martian
Though certainly not ambitious in the vein of something like The Counselor, Ridley Scott's The Martian succeeds more consistently than his 2013 Cormac McCarthy collaboration. The Martian is an unabashed crowd-pleaser, full of humor, enjoyable set pieces, and engaging performances from a star-studded cast. Sure, Cameron Diaz never fucks a car, but you have to give Scott credit for how loose and fluid his direction is here. There are no moments of poetic grandeur in The Martian, but its detailed, problem-solving based narrative gets the job done with winning enthusiasm. After several space epics built on dire circumstances, it's a blast to see an interplanetary adventure that never gets stuck in existential agony. That said, if Scott wants to go back and try working with McCarthy again after this (let's get that Blood Meridian adaptation going again), you'll hear no complaints from me...


15. Crimson Peak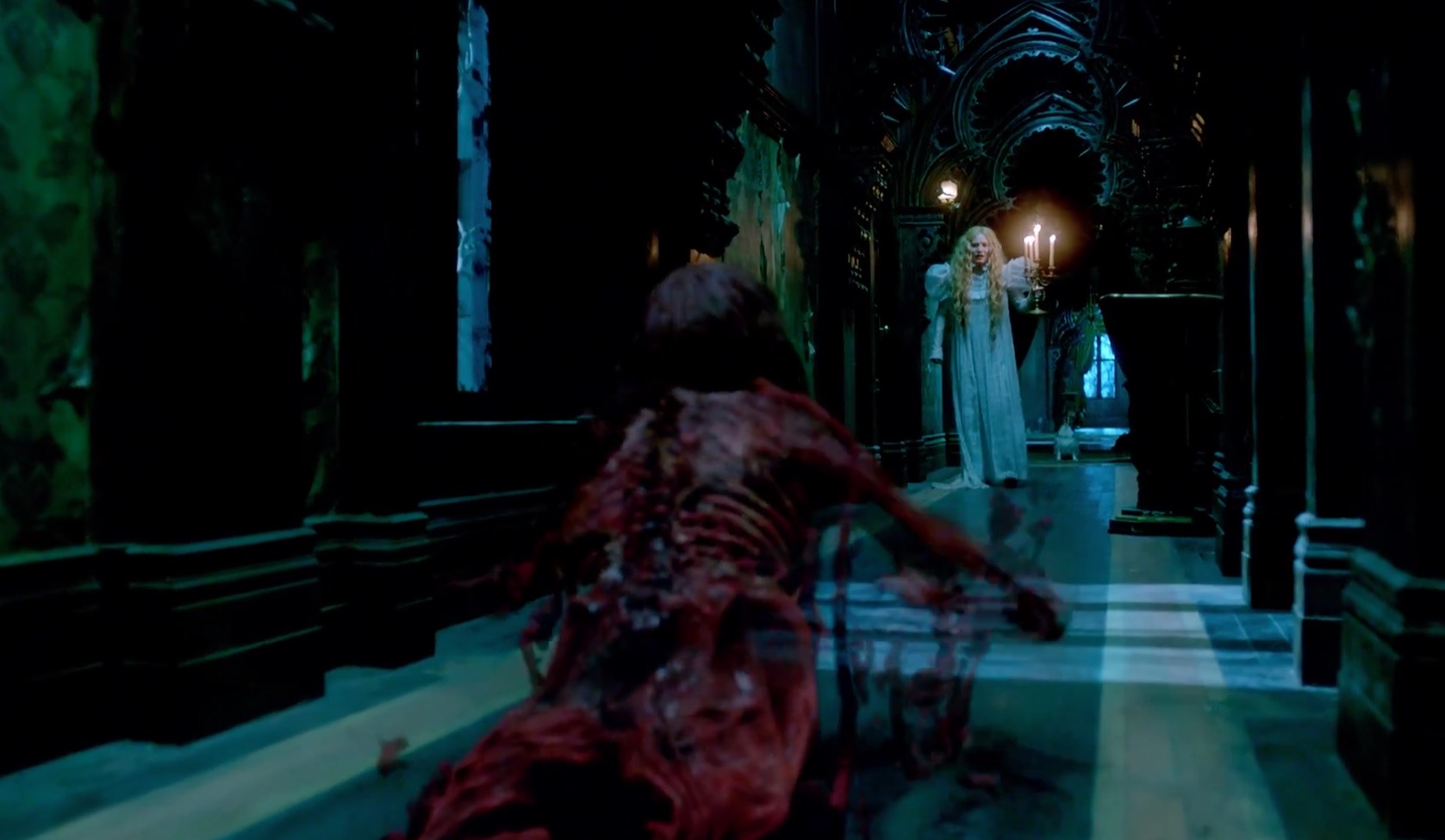 Another one of 2015's major victims of unclear marketing, Guillermo Del Toro's Crimson Peak is a Gothic romance dressed up as a schlocky haunted house thriller. Carefully balancing several tones (and only momentarily faltering), Del Toro's film is much more in line with his earlier ghost stories (Devil's Backbone, Pan's Labyrinth) than his forays into big-budget fantasy. It's a stunningly-realized vision, led by a game cast who are all in sync with the film's melodramatic tone. Amid the secrets, extravagant gowns, and imposing mansions (the main setting is a jaw-dropping work of set design) is also a mystery with (but ultimately not about) ghosts. It's a tricky line to walk, but Del Toro succeeds by treating the material just seriously enough. It could have been a pretty-looking lark made with an emphatic wink to the audience. Instead, it's a genuinely enjoyable and Gothic romance that stands on its own, despite its nods to the past and healthy dose of bloody murder.
14. Mustang
While Hungary's Son of Saul will almost certainly take home the Foreign Language Film Oscar, the honor ought to go to Deniz Gamze Erguven's Mustang (France's nominee, despite being set in Turkey and in Turkish). Erguven's film follows five sisters caught living under the oppressive rule of their uncle in a small Turkish town. As the five girls rebel in various ways, their lives reach joyous highs and tragic lows. Erguven does a lovely job keeping the story moving without losing track of her five protagonists. The five young actresses are all wonderful and are instantly believable as siblings bonded by less-than-pleasant circumstances. Despite some of the darker details, Mustang is a fairy tale at heart, albeit with a harsh sense of realism.
13. Queen of Earth
Acerbic, cryptic, and at times infuriating, Alex Ross Perry's psychological drama is a shot in the arm of modern indie cinema. Eschewing naturalistic, mumbling dialogue, Perry gifts actresses Elisabeth Moss (magnificent) and Katherine Waterston with theatrical, bruising paragraphs of text to work their way around. Both of them, especially Moss, tear into the material and enliven this chamber drama that nods to Bergman and Polanski with just a dash of Cassavetes. It has one glaring flaw - the opening scene is bizarrely (intentionally??) amateurish - but what follows is often gripping, even if it means spend 90 minutes cooped up with two increasingly miserable people.
12. Inside Out
After a series of less-adored films, Pixar reclaimed its animation throne with this sweet, funny, and touching look at the inside of a child's mind. As expected, the animation is beautiful, and the voice cast (led by Amy Poehler and Phyllis Smith) is excellent all around. Where Inside Out really makes its mark, however, is its strikingly mature handling of the less pleasant end of the emotional spectrum. Initially set up as a Debbie Downer-esque buzzkill, Smith's Sadness is eventually given a validity that sends a powerful message to audiences of all ages: sadness (and how we cope with it) matters, and it doesn't deserve to be demonized in the name of trying to have a positive mindset. In a society where even adults with depression are told to just "stop being sad" or "snap out of it," Inside Out's compassion is radical in its maturity.
11. The Duke of Burgundy
If you're looking for something weird, mysterious, hypnotic, and sexy, then look no further than this trippy psycho-sexual drama from Peter Strickland. Making a vast improvement from his previous film, the weird-for-weirdness' sake Berberian Sound Studio, Strickland's new film actually takes time to build characters before diving down the rabbit hole. Sincere but with carefully chosen flashes of camp, The Duke of Burgundy presents an unconventional relationship without taking a judgmental stance. As the power dynamics between Cynthia (Sidse Babbett-Knudsen, excellent) and Evelyn (Chiara D'Anna) shift, Strickland takes the narrative to increasingly abstract and bizarre places. But because there's a sense of grounding in a genuine, albeit experimental, relationship, the plunge into the surreal feels earned. What it all ultimately means is left wide open for interpretation, although this time it doesn't feel like Strickland is using ambiguity as a cop out.
10. Spotlight
Like a great piece of journalism, Spotlight succeeds because it keeps a level head while tacking potentially lurid subject matter. The sense of objectivity pervades every aspect of Tom McCarthy's film, almost always for the better. The performances aren't particularly flashy, allowing them to better support a story that's bigger than any of the individuals on screen. And despite the purposefully drab interiors and early 2000s journalism couture on display (pleated khakis as far as the eye can see), there's a subtly intelligent work involved in the visuals. In one beautifully understated shot, the camera glides backward as the protagonists learn the true scope of the sexual abuse scandal within the Catholic Church. It's a straightforward (but thoughtful) choice that encapsulates all of the film's best qualities.
09. Room
After the middling oddity of 2014's Frank, I was nervous about Lenny Abrahamson directing a project like Room. Thankfully, Abrahamson more than proved me wrong. Working off of Emma Donohue's adaptation of her own novel, Abrahamson has made a film that manages to be deeply moving while generally avoiding lazy sentimentality. The only instances when the film's tone falters occur when the score tries to do the emotional heavy lifting that the actors already pull off. Split in two parts (the room and after the room), Abrahamson even handles the big location shift gracefully. Aided by stellar performances from Brie Larson and Jacob Tremblay, Room's story soars, even when it's at its most confined. Even in the claustrophobic first half, Room still feels cinematic thanks to Danny Cohen's adventurous framing and staging.
08. Girlhood
Fitting that, just after Boyhood, a film like Girlhood would arrive on US soil. Yet this French import from director Celine Sciamma doesn't have the scope or ambitious filmmaking conceit of Linklater's Best Picture nominee. The title is broad and vague, but this coming-of-age story is wonderful for the exact opposite reasons that Boyhood worked so well: specificity. Set in a working class French community, it follows a few pivotal moments in the growth of young teen Marieme (the wonderful Kharidja Toure) as she falls in with a local gang. But rather than reduce Marieme's new friends to simple stereotypes (ie: bad influences she eventually has to move on from), Sciamma humanizes them and gives their points of view validity. Embedded in Marieme's story are issues of class, race, and gender, all of which are deftly explored. It's also beautifully made, with a cozy electronic score and photography that blends a rich array of pastels and neons. Bonus points for the scene in which the girls lip-sync to Rihanna's "Diamonds," a flash of near ecstatic happiness.
07. It Follows
Director David Robert Mitchell's It Follows is, on the surface, an enthusiastic homage to low budget 80s horror movies. The kind where teenagers get pursued by some sort of supernatural being, and picked off one by one. What elevates this film, though, is the mix of forward-thinking subtext and first rate filmmaking. Mitchell employs a number of lengthy, subtle camera movements that hold our attention on even the most mundane of landscapes and settings. Like The Birds, the genius of It Follows lies in its ability to turn something so simple into a harbinger of death. In this case, it's a creature that takes the form of a stranger and walks (and not terribly fast) straight at you. With a young cast top lined by 21st century scream queen Maika Monroe, Mitchell sells the concept on all fronts. Rather than take the easy road and go for jump scares, It Follows holds our attention by never allowing us to look away as the sensation of dread stealthily rises until it's too late.
06. Sicario
Denis Villeneuve turns in his best film to date with this gripping drug war thriller. Though not an outright action-movie like the marketing suggested, Sicario boasts several standout sequences that are all the more powerful for their chilling brevity. Emily Blunt is subtly excellent as an FBI agent caught up in a shadowy operation, and she's supported by charismatic turns from Josh Brolin and Benicio Del Toro. Like the drug war, there are no easy answers in Sicario; it's the rare sort of thriller that uses spare dialogue and informative visuals to advance its message.
05. Phoenix
Something of an inverse Vertigo, this Hitchcockian thriller mixes old-fashioned Hollywood tropes with modern nuance to chilling effect. At a relatively trim 90 minutes, director Christian Petzold communicates vast amounts of emotional turmoil through carefully chosen details, smart visuals, and deftly executed plot developments. Nina Hoss, Petzold's muse, does extraordinary work as Nelly, a scarred concentration camp survivor investigating whether her husband sold her out to the Nazis. Petzold refuses to spell anything out, leaving the characters' true feelings open for interpretation, even through the harrowing finale. Open-ended conclusions can often come across as cop-outs, but Phoenix closes on a note of such powerful ambiguity that its openness, magically, feels complete.
04. Carol
I see your complaints that Carol is too distant or cold and present the following counterargument: nope. It's certainly a quiet and reserved story, but as directed by Todd Haynes, it's appropriately slow-burning and repressed. This is, after all, a story of two women in love in the early 50s; traditional courtship is out of the question. Beautifully filmed and performed, this delicate, sensitive romance takes its time before it starts to truly pay off. But even in the build up, there are moments of stunning subtlety. Therese (Rooney Mara) and Carol's (Cate Blanchett) first meal together is loaded with unspoken history, most memorably found in the latter's enigmatic "flung out of space" line. The gestures, facial movements, and vocal fluctuations are all deliberate without becoming overly calculated or insincere. Rather than create a naively optimistic gay romance, Haynes and screenwriter Phyllis Nagy stick to the tone of Patricia Highsmith's novel to heart-stopping effect. It may not the be the period romance people want, but it's certainly one that we need.


03. Mad Max: Fury Road
In an age of post-Dark Knight blockbusters that strive to be capital S serious, there is something wickedly delightful about the insanity of Mad Max: Fury Road. There are feminist themes buried amid the explosions (Vagina Monologues creator Eve Ensler was even an on-set consultant), but director George Miller never wastes time trying to be didactic. The plot is as simple as they come, which leaves much more room for Miller's jaw-dropping imagination to reign supreme. Without going overboard to explain each and every aspect of the post-apocalyptic setting, he plunges us into a fully-realized world while always putting entertainment first. The action sequences are a series of escalating circus acts of vehicular carnage, all dizzyingly edited by Miller's wife Margaret Sixel. Stars Tom Hardy and especially Charlize Theron bring two very different kinds of charisma to their lead roles, crafting one of the year's most compelling partnerships. Fury and madness rarely gets pulled off this well.
02. 45 Years
Surely, I thought, there's no way the ending of Phoenix could be outdone for wrenching emotional ambiguity. And then along comes Andrew Haigh's 45 Years, which has not one, but two of the best dramatic moments of the year. This look at a marriage in crisis is deceptively simple, gradually tightening the screws until the tension bursts at the seams. Haigh's graceful, yet taut, direction keeps it all at a beautiful simmer, only letting things boil when necessary. And even when that happens, it's done with a restrained touch. Led by Tom Courtenay and Charlotte Rampling's incredible performances (the best cinematic senior duo since Amour), 45 Years is a gorgeously realized chamber drama that lingers long after its quiet stunner of a finale.
01. About Elly
Six years after its Berlin premiere, Asghar Farhadi's magnificent drama finally landed on US shores, and took its place as one of 2015's finest. Despite the stage-like nature of the story (most of which takes place at a single location), About Elly is directed with such subtle dynamism that it feels like a complete cinematic experience. Deeply layered, probing, and featuring moments of white-knuckle intensity, it's a reminder of Farhadi's tremendous gifts as a dramatist. I have a single complaint with the screenplay, although in the grand scheme of what the film accomplishes, to focus in on it seems petty. It has no sweeping vistas or epic battles, but this haunting psychological drama has an expansive impact greater than even the flashiest explosions or bear attacks.
And now on the other end of the spectrum, here are some of 2015's less impressive offerings:
Goodnight Mommy
Goodnight Mommy does so much right. It's elegantly directed, beautifully shot and edited, and features three solid performances. If only it wasn't burdened with a screenplay that plays more like a blueprint or a first draft. The no-duh obviousness of the twist (which becomes apparent in the first 10 minutes) is just the start of the film's missed opportunities.
Chappie
There are blink-and-you'll-miss-them moments of inspiration in Chappie. Overall, they exist in a film that serves as further evidence that Neill Blomkamp (District 9) is actually a one-hit wonder. Despite earnest efforts from a handful of established names (Dev Patel, Hugh Jackman's mullet, Sigourney Weaver), the film's screenplay is a mess of styles and tones. The technical aspects are all - expectedly - excellent, but they're in service of a film that lacks sophistication or an understanding of how to balance the story's mix of action and off-kilter comedy (or should that be "comedy"?).
Blackhat
Another victim of bad marketing. The difference here being that Michael Mann's techno thriller really doesn't have much to offer at all. A few stray moments work (like a trip through a ghostly nuclear reactor), but the film's story plods along and feels dated before it even gets going. And Mann's devotion to digital photography has never been as big of a hindrance. The imagery is full of dingy, bleary neon lights that are aggressively shoddy to look at. Worse, the talented and diverse ensemble are all stuck in thankless roles with wooden dialogue (even Viola Davis doesn't look like she cares about being invested in the material). The contrived romance between Chris Hemsworth and Tang Wei is ludicrous, and the eventual reveal of the story's villain lands with a hollow thud.
Serena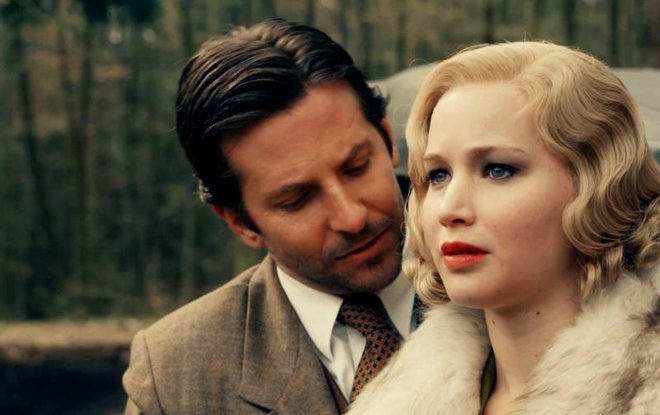 So that's why a film with Bradley Cooper and Jennifer Lawrence was quietly snuck into theaters at the beginning of the year. Susanne Bier's drama is beautifully made, but from the opening scenes, Serena rings false. Every line of dialogue feels "off," sometimes merely by the tiniest of margins. But those margins add up, and the film alternates between dragging its feet and racing through head-bangingly silly climaxes. Also, for the love of god, can we please stop casting Jennifer Lawrence, a charismatic performer, in roles that she's at least a decade too young for (this goes for you too, Joy and American Hustle)?
The Assassin
In a season 4 episode of 30Rock, Tina Fey's Liz Lemon approaches Jon Hamm's Drew Baird (technically a hallucination) and mutters, "So, so handsome. So, so stupid." That same line also works as an apt description of Hou Hsiao-Hsien's The Assassin, a punishingly dull arthouse martial arts tale. Hsiao-Hsien's films never move fast, but here the pacing goes from slow to totally inert. The visuals (from the costumes to the actors) are often staggering in their beauty, but they are so still that they're ultimately bloodless. The Assassin's long periods of minimal activity don't translate into atmosphere, and the cast are left to do little more than pose as Hsiao-Hsien guides them through a wafer-thin excuse for a plot.
Maps to the Stars
There are debates as to when this one actually reached American theaters (did it have a brief US run in 2014 or did that get cancelled at the last minute???), but either way...it's garbage. Smug, faux-edgy, toothless garbage that thinks it's pushing the envelope for showbiz satire when it's actually a few decades behind. Julianne Moore and Mia Wasikowska are enjoyable in their roles, and the film as a whole would have been better were it strictly about their relationship. The rest of the cast ranges from blank (Robert Pattinson) to hilariously awful (thank you, David Cronenberg, for giving us the worst performance of Olivia Williams' career). Maybe it's time for Cronenberg to stop trying his hand at a drama or satire and just shuffle on back to the body-horror territory of The Fly and Videodrome.
But there's one that trumps them all....
Me and Earl and the Dying Girl
Some day a cleansing fire will wipe out every copy of the 2015 Sundance Grand Jury Prize winner. Until then, let's remember Alfonso Gomez-Rejon's film the way it deserves to be remembered: as an insipid, kind of racist, nauseatingly quirky ode to white male mediocrity. Worst of all is that the script addresses the audience by acknowledging certain cliches. It tries to be self aware, but forgets to do anything about its cliches. There's no subversion, only bland meta-commentary used as some sort of shield against criticism. The closest thing this film has to a positive trait is Olivia Cooke as the titular dying girl. The whole story should have been about her. Instead, she's used as a plot device to help Thomas Mann's punchable protagonist become marginally less awful and self-pitying. What a journey. I hate you, Me and Earl and the Dying Girl, and I hope you roast in hell.